Blame Game No Comfort to FIU Bridge Collapse Victims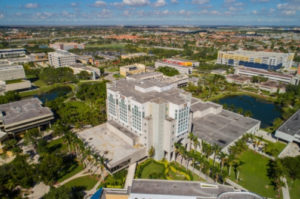 The voicemail reporting cracks in the concrete, the topic of tension cables and stress test reports have all resulted in no conclusion being made as to whether any of them was responsible for the FIU pedestrian bridge collapse and the deaths of six motorists. The absence of answers has not prevented the FIU, the Florida Department of Transportation, Munilla Construction Management and FIGG Bridge from pointing the finger at one another, all while we learn about the victims of the Miami bridge collapse. Take a moment away from the salacious side of this story today and remember the victims of this tragedy, think about who they left behind and the manner in which life will never be the same.
This article is a good resource for anyone wanting to learn more about the six people who lost their lives in the Thursday bridge collapse.
The legal team from Action Legal Group is available at 1-877-798-2575 to discuss claims for compensation with family members and victims of the FIU bridge collapse.